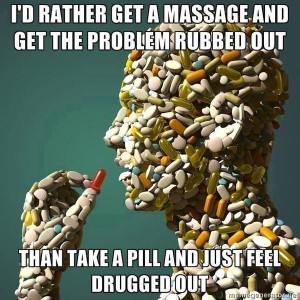 Addressing the Prescription Drug Abuse Epidemic
Approximately 6.1 million report nonmedical use of prescription drugs in the past month – meaning use by someone other than the person for whom a drug was prescribed, or use only for the experience or feeling they cause.
More than 60 Americans die every day from a prescription drug overdose.
Overdose deaths involving prescription painkillers have quadrupled since 1999 and now outnumber deaths from all illicit drugs, including heroin and cocaine, combined.
Headlines in AARP Bulletin ~ Sept 2015
"Deadly Drugs ~ Deaths From Pain Medications Rise 700%" www.aarp.org/bulletin.com  Sept 2015 Issue, Vol 56
And Finally….
Prescription drug related deaths now outnumber those from heroin and cocaine combined, and drug overdose deaths exceed motor vehicle-related deaths in 29 states and Washington, D.C. Misuse and abuse of prescription drugs costs the country an estimated $53.4 billion a year in lost productivity, medical costs and criminal justice costs, and currently only one in 10 Americans with a substance abuse disorder receives treatment.
Call TODAY to schedule your Massage
Take Back Your Life and "Say No" to Prescription Drugs as a "First Line" response to Your PAIN…..
Frank
(267) 253-0197
Life4orceTouch
Your Massage Resource
Awarded 2015 / 2013 Best in Philly – Massage Services
Prescription Drug Abuse ~ Strategies To Fight the Epidemic